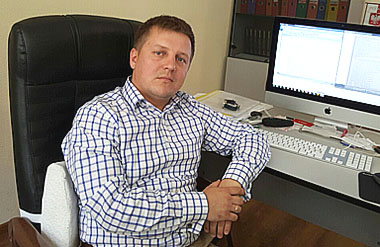 Law firm "Konoval and Partners" was founded and has been operating since 2011. As part of the association consists of experienced attorneys and their assistants. Over the years, the professional association of lawyers and advocated for many satisfied clients in various areas of law.
In the vast majority of our clients are Ukrainian companies engaged in economic activity, this situation is in our opinion due to modern conditions of doing business in Ukraine. At the same time, advocates and lawyers have considerable experience in representing and protecting the interests of citizens of Ukraine and foreigners in courts, in dealing with law enforcement, and more. But we should not consider the activities of lawyers and legal associations as a purely judicial, quite often we represent our clients in negotiations or other procedures, because the problems our customers are not always purely legal solutions.
Law firm "Konoval and Partners" provides our customers in the following areas:
banking law;
economic relations, drafting of contracts, documentation vnutirishnoyi enterprises court settlement of disputes, legal representation;
real estate;
intellectual rights;
civil relations;
vidnsyny family;
issues associated with succession;
Protection in criminal proceedings;
legal representation and defense of clients in any judicial institutions.
Lawyers of the law firm "Konoval and partners" represent clients in Kiev and in other regions of Ukraine. In addition, the bar association has business ties abroad, which expands the possibilities to meet the needs of our customers. The association works as a lawyer, and lawyers who speak Ukrainian, Russian and English languages, all the employees union necessarily constantly carry out further training, refresher courses.
Art of Victory – a permanent principle on which our team works.